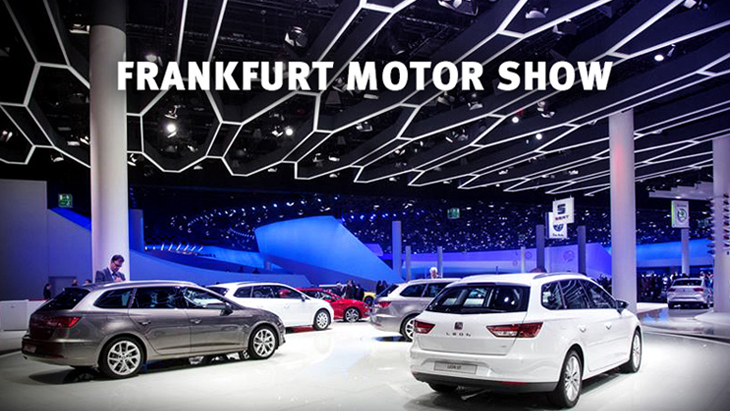 Connexion Media Limited (ASX:CXZ) ('Connexion') is pleased to advise that miRoamer, Connexion's next generation internet radio product, has been widely showcased at the Frankfurt International Motor Show (IAA) 2015 and is now available in over 40 car models by world leading automotive manufacturers, including Volkswagen, Peugeot, Citroen, Daimler, Skoda and Seat.
miRoamer is being demonstrated at the Show as part of MirrorLink, the leading industry standard for car-smartphone connectivity. Connexion is attending the IAA to showcase miRoamer, as well as continue and progress discussions with existing and key potential German customers and partners. In addition, Connexion has launched the latest Android version of miRoamer on Google Play at the IAA.
The new Android version includes Ford SYNC™ AppLink integration, making it available for up to 5 million Ford vehicles globally. miRoamer is one of seven connected car apps that form the first graduating class of apps from the MirrorLink ® Developer Fast Track, a program that makes it as easy as possible for developers to achieve MirrorLink-certification.
MirrorLink is a standardised interface for the transmission of display content and control commands between smartphone and vehicle and has been developed by the Car Connectivity Consortium (CCC), a non-profit organisation committed to safer and easier connections between your car and smartphone.
miRoamer's inclusion in MirrorLink is expected to significantly impact miRoamer's distribution in the coming months as more new MirrorLink enabled vehicles begin to be shipped. In addition, the launch of the latest Android version of miRoamer is expected to make a positive contribution to miRoamer revenues over time.
"We are thrilled that miRoamer is being showcased as part of MirrorLink by strong automotive brands such as Peugeot, Citroen and Daimler at the Frankfurt International Motor Show this year. As our next generation internet radio and music entertainment product, miRoamer is quickly becoming a standard feature for the internet-connected car through its inclusion as a key MirrorLink certified application and via Ford SYNC™ AppLink integration," said George Parthimos, CEO of Connexion Media.