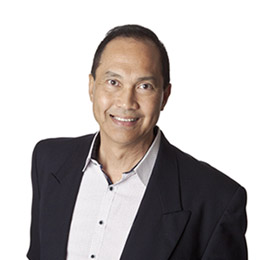 Guy Perkins is currently Managing Director and Chief Executive Officer of Connexion Telematics Limited (CXZ). Guy has extensive experience in leading Information Technology (IT) organisation and delivering innovative and successful commercial outcomes. Guy was appointed in August 2019 to CXZ and is a member of the Board of Directors.
Before Joining CXZ, Guy spent over 25 years in senior executive and management positions with leading IT software companies including ESRI Australia Pty Ltd, Pitney Bowes Inc, ER Mapper Pty Ltd, and successfully listed two ASX companies including Nearmap and Spookfish Limited. Guy was a founding Director at Spookfish Limited which was later acquired by Vista Equity Ventures, a US$50B private equity fund through EagleView in the US, for over AUD$140m.
Guys' focus over the last 25 years has been in strategically scaling small businesses both in Australia and globally to become significant players in each market. He has been engaged by CXZ to expand its business and to lead its commercial strategic direction.