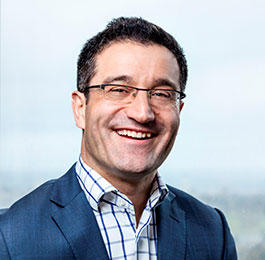 Tasso Koutsovasilis is currently the Chief Operational Officer (COO) of Connexion Telematics (CXZ.AX). Tasso was appointed to CXZ in 2014 and has grown into the COO role. Since July 2018, he has lead the team in executing the successful OnTRAC program, a SaaS solution for General Motors.
Tasso is a leading commercial professional for technical systems with a Scaled Agile Engineering, Lean, Six Sigma and Miller Heiman sales background with a focus on improving business value streams to drive results.
Tasso has over 7 years' experience in commercial sales for a global automotive Tier 1 supplier and 7 years engineering experience in safety critical engineering systems. His experience includes bringing new technology to the market with a focus on customer engagement and profit model. He holds a Bachelor of Engineering (Mech) and MBA (Monash) and is a member of the Australian Institute of Company Directors.