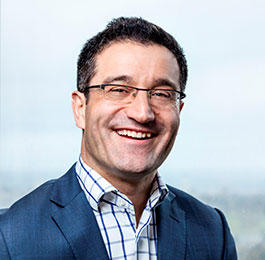 Tasso is the COO of Connexion Telematics, having grown into the role since joining Connexion in 2014.
Since July 2018, Tasso has led Connexion's successful execution of OnTRAC – a SaaS solution for General Motors, and the Company's flagship CXZTRAC platform.
Prior to Connexion, Tasso had over 7 years' experience in commercial sales for a global automotive Tier 1 supplier, and 7 years' engineering experience in safety critical engineering systems. His experience includes bringing new technology to the market with a focus on customer engagement and profitability.
A results-driven technical systems professional, Tasso's skills include Scaled Agile Engineering, Lean, Six Sigma and Miller Heiman practices.
Tasso holds a Bachelor of Engineering (Mech), an MBA from Monash University and is a member of the Australian Institute of Company Directors.