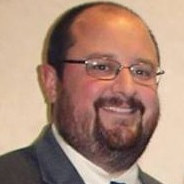 Tony is Connexion's VP of Sales, based out of Detroit, Michigan. Having previously operated as an OEM customer of Connexion's, Tony joined the Connexion team in 2021.
Prior to Connexion, Tony has over 10 years of fleet telematics and connected vehicle experience. Tony previously worked at Sirius XM Connected Vehicle Services in different business development roles.
Prior to Sirius XM, Tony worked at General Motors and OnStar as a Product Manager for Fleet Connected Services. At General Motors, Tony partnered with Connexion to build and launch two national fleet management programs.
Tony holds a Bachelor of Arts (General Management) and an MBA from Michigan State University.