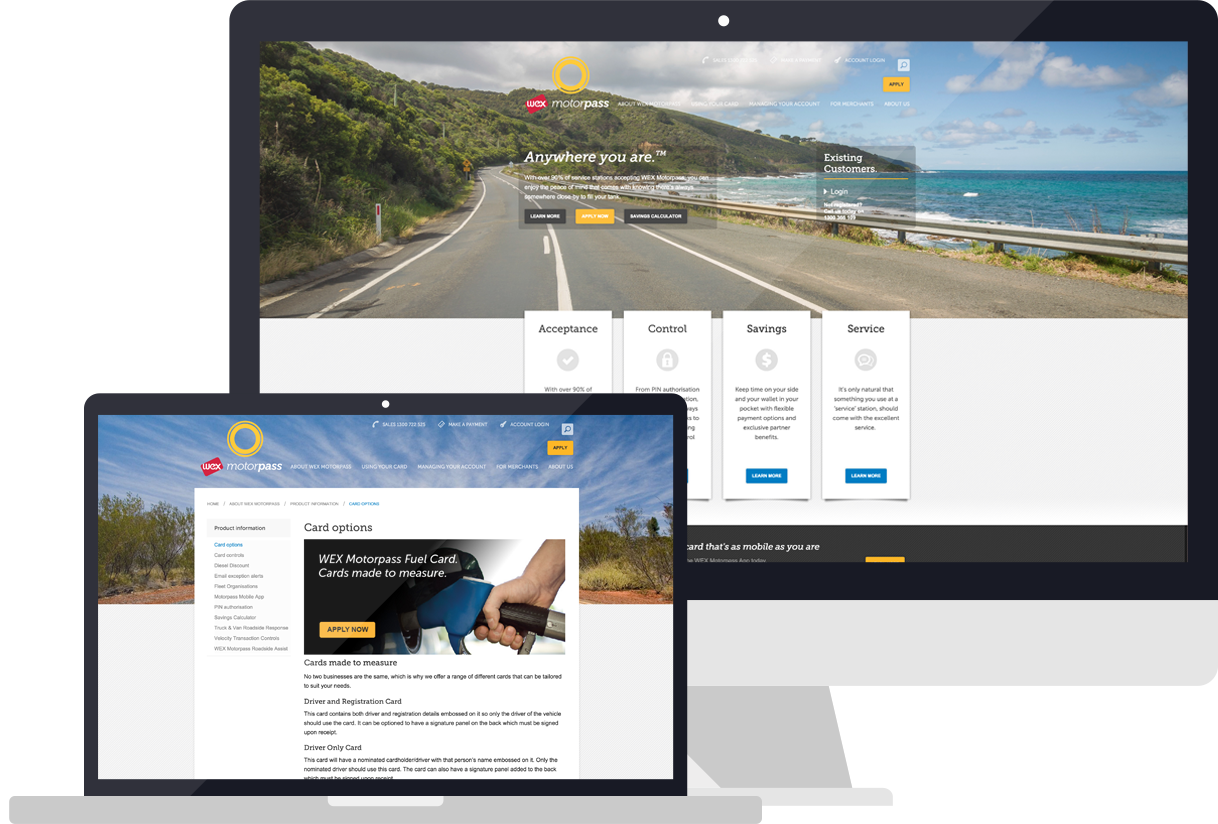 Anywhere you are.
With over 90% of service stations accepting WEX Motorpass, you can enjoy the peace of mind that comes with knowing there's always somewhere close-by to fill your tank.
Acceptance
Over 90% of service stations accepting WEX Motorpass.
Control
PIN authorisation to card customisation,
Savings
Payment options and exclusive partner benefits.
Services
We offer you excellent service.
Product information
Find out how WEX Motorpass can help your business.
Velocity Transaction Controls
Our real-time fraud protection tool offers you a superior level of security.
You can set additional purchase limits, either at a card level or an account level, and manage when the cards are used.
You're always in control
When it comes to how your card is used, WEX Motorpass puts you in the driver's seat, giving you the ability to determine the types of purchases that can be made.
These parameters can be: Fuel and oil only, all vehicle expenses, all products.